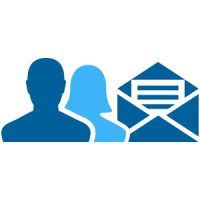 Full-Service Email Marketing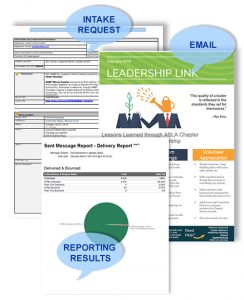 Whether you're looking for full-service email marketing—software, creative, account management, and more—self-service, or a collaborative relationship that falls somewhere in-between, Vertex offers several Enterprise-level Email Service Providers and a team of professionals that will help you discover an email marketing solution that fits your exact business needs.
Vertex will work jointly with your marketing team on product insight
Vertex will organize all management, testing and deployment logistics, with hybrid options available
Vertex will monitor your metrics and suggest campaign improvements to increase your KPIs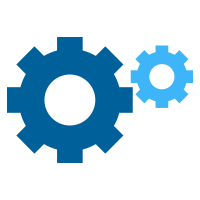 Marketing Automation
Build and Optimize Customer Journeys
Customer journeys and lifecycle messaging are key to long-term email marketing ROI. Vertex makes data-driven lifecycle messaging a snap to set up, monitor and optimize. What's more, Vertex has partnerships with several ESPs who offer journey automation engines that automatically move customers to the most optimized flow–all based on their behavioral & transactional interactions with your brand.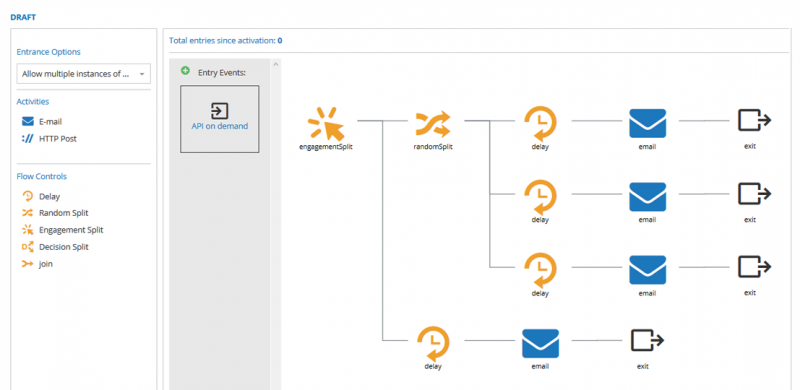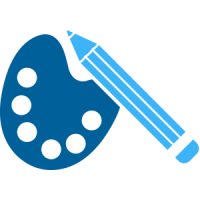 Creative Services
From Concept and Campaign to Creative and Copy
Sounds nice, but that would take one exceptional partner. Someone who can see the big picture without missing the small details. Someone willing to immerse themselves in your brand. Someone who knows the differences, not to mention the synergies, between off- and online-marketing. Someone like Vertex.
Vertex Creative Services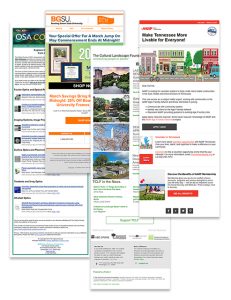 Vertex offers a full range of creative services to help you increase efficiency, strengthen your branding and improve the results of your eMarketing campaigns. Our creative staff is in-house and ready to help with:
• Email Concept and Design
• Integrated Campaigns
• Rich Media Components
More Brand Consistency
Our eMarketing successes tell a story of the importance of brand consistency. We believe the best-built brands communicate a cohesive message with an established visual representation and a distinct, recognizable voice.
Remember to look to us first for innovative online communications and viral marketing programs that express your brand's identity through engaging rich media messages.
More Possibilities
Cost effectiveness and efficiency may be the most obvious benefits of consolidating creative services and your other eMarketing needs with Vertex, but they might not be the most important ones. Every day, the Vertex Creative Services team helps many of the world's most recognized brands achieve real results from their eMarketing initiatives. Why do they choose us? Because our experience delivers more.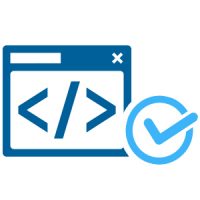 Production Services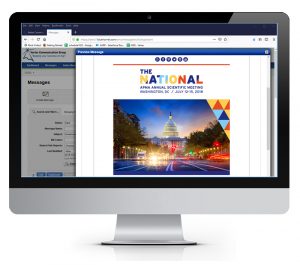 Work less, do more by allowing our Campaign Management Team to run digital marketing campaigns on your behalf that follow best practices and quality standards. Why choose between email, social, mobile, and web, when Vertex experts can help you plan, launch, and report on them all?
Revamp and Elevate Your Email Marketing Program
As industry experts, the production team at Vertex will take ownership and management of your email marketing program to deliver the results needed to support long-term growth.
Our highly engaged client services team will keep your email marketing program on course
Provide exceptional service through a partnership-based approach
Comprehensively master your email program objectives and goals day-to-day and long-term
Coordinate consistent delivery of services for impeccable implementation & execution
Fully leverage new technologies that drive value and engagement
Apply results from campaign performance to optimize email programs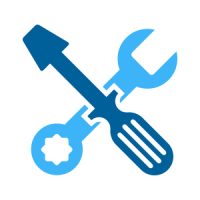 EMS/SMS Hygiene
EMAIL HYGIENE
VERIFY – Connect with your customers. Vertex's technology provides a secure solution that verifies and scores your email records. The result, deep insight into your data assets.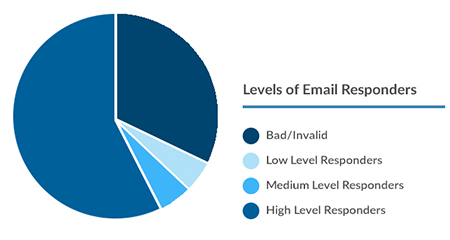 ANALYZE – With our precision technology, you can segment your records according to performance potential.
PREDICT – Improve deliverability, protect your sending reputation, increase ROI, and reduce complaints.
Once we validate and score all fields, Vertex applies more than 3,000 rule sets to filter out any additional potential risk: keyboard strokes, profanity, parked domains, temporary email accounts, fictional character names, etc. These help us identify malicious records, including complainers, spam traps, and litigators.
SMS HYGIENE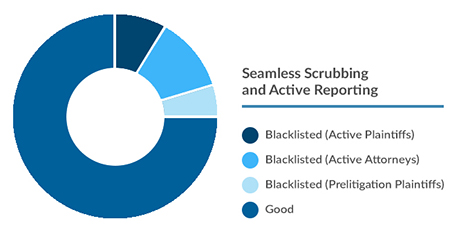 Verify valid phone numbers, wireless vs. landline, and cellular service providers in real time.
TCPA enhanced suppression list—Block calls to thousands of professional TCPA plaintiffs and attorneys.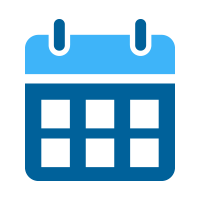 Deliverability Management
Is Email Delivery a Problem for You?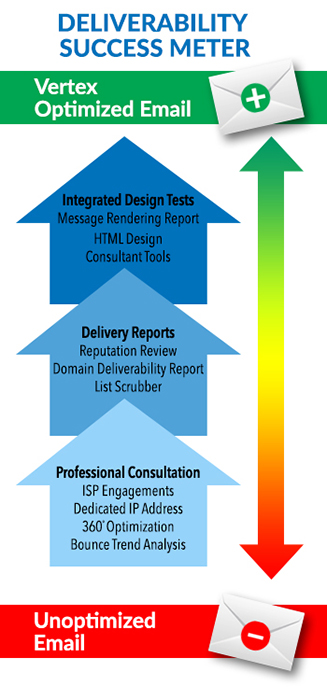 According to a Jupiter Research study, nearly one-third (31%) of email marketers surveyed said their biggest challenges were blacklists and SPAM filters.
It's true that a growing percentage of permission-based opt-in email is being blocked or discarded, usually without notice to you or your intended recipient. The problem of legitimate email being stuck in filters is so real, in fact, that the industry has even given those emails a name: "false positives."
If you think false positives mainly affect retail eMarketers, think again. Some of today's toughest filters and blacklists are those implemented by corporate IT departments. So now, B2B and enterprise emailers face delivery challenges of their own.
We stay ahead of ever-evolving authentications, compliance checks and confirmations, as well as CAN-SPAM rules, so your emails get delivered. Real-time monitoring, in-app reporting, and monthly email deliverability reviews give you visibility into inbox performance. Our email marketing experts monitor delivery metrics, identify issues, engage with ISPs on your behalf, and provide recommendations for improved email deliverability. They manage authentication, inbound messages, and list hygiene, while continuously tracking:
Complaint Rates
Spamtrap Hits at Microsoft Domains
Hard and Soft Bounce Rates
Invalid and Open Rates
Domain Delivery Reports
Blacklists and Block Lists
Full-Service Email Marketing

Whether you're looking for full-service email marketing—software, creative, account management, and more—self-service, or a collaborative relationship that falls somewhere in-between, Vertex offers several Enterprise-level Email Service Providers and a team of professionals that will help you discover an email marketing solution that fits your exact business needs.

Vertex will work jointly with your marketing team on product insight
Vertex will organize all management, testing and deployment logistics, with hybrid options available
Vertex will monitor your metrics and suggest campaign improvements to increase your KPIs

Marketing Automation

Build and Optimize Customer Journeys

Customer journeys and lifecycle messaging are key to long-term email marketing ROI. Vertex makes data-driven lifecycle messaging a snap to set up, monitor and optimize. What's more, Vertex has partnerships with several ESPs who offer journey automation engines that automatically move customers to the most optimized flow–all based on their behavioral & transactional interactions with your brand.

Creative Services

From Concept and Campaign to Creative and Copy

Sounds nice, but that would take one exceptional partner. Someone who can see the big picture without missing the small details. Someone willing to immerse themselves in your brand. Someone who knows the differences, not to mention the synergies, between off- and online-marketing. Someone like Vertex.

Vertex Creative Services

Vertex offers a full range of creative services to help you increase efficiency, strengthen your branding and improve the results of your eMarketing campaigns. Our creative staff is in-house and ready to help with:
• Email Concept and Design
• Integrated Campaigns
• Rich Media Components

More Brand Consistency

Our eMarketing successes tell a story of the importance of brand consistency. We believe the best-built brands communicate a cohesive message with an established visual representation and a distinct, recognizable voice.

Remember to look to us first for innovative online communications and viral marketing programs that express your brand's identity through engaging rich media messages.

More Possibilities

Cost effectiveness and efficiency may be the most obvious benefits of consolidating creative services and your other eMarketing needs with Vertex, but they might not be the most important ones. Every day, the Vertex Creative Services team helps many of the world's most recognized brands achieve real results from their eMarketing initiatives. Why do they choose us? Because our experience delivers more.

Production Services

Work less, do more by allowing our Campaign Management Team to run digital marketing campaigns on your behalf that follow best practices and quality standards. Why choose between email, social, mobile, and web, when Vertex experts can help you plan, launch, and report on them all?

Revamp and Elevate Your Email Marketing Program
As industry experts, the production team at Vertex will take ownership and management of your email marketing program to deliver the results needed to support long-term growth.

Our highly engaged client services team will keep your email marketing program on course

Provide exceptional service through a partnership-based approach
Comprehensively master your email program objectives and goals day-to-day and long-term
Coordinate consistent delivery of services for impeccable implementation & execution
Fully leverage new technologies that drive value and engagement
Apply results from campaign performance to optimize email programs

EMS/SMS Hygiene

EMAIL HYGIENE

VERIFY – Connect with your customers. Vertex's technology provides a secure solution that verifies and scores your email records. The result, deep insight into your data assets.

ANALYZE – With our precision technology, you can segment your records according to performance potential.

PREDICT – Improve deliverability, protect your sending reputation, increase ROI, and reduce complaints.

Once we validate and score all fields, Vertex applies more than 3,000 rule sets to filter out any additional potential risk: keyboard strokes, profanity, parked domains, temporary email accounts, fictional character names, etc. These help us identify malicious records, including complainers, spam traps, and litigators.

SMS HYGIENE

Verify valid phone numbers, wireless vs. landline, and cellular service providers in real time.

TCPA enhanced suppression list—Block calls to thousands of professional TCPA plaintiffs and attorneys.

Deliverability Management

Is Email Delivery a Problem for You?

According to a Jupiter Research study, nearly one-third (31%) of email marketers surveyed said their biggest challenges were blacklists and SPAM filters.

It's true that a growing percentage of permission-based opt-in email is being blocked or discarded, usually without notice to you or your intended recipient. The problem of legitimate email being stuck in filters is so real, in fact, that the industry has even given those emails a name: "false positives."

If you think false positives mainly affect retail eMarketers, think again. Some of today's toughest filters and blacklists are those implemented by corporate IT departments. So now, B2B and enterprise emailers face delivery challenges of their own.

We stay ahead of ever-evolving authentications, compliance checks and confirmations, as well as CAN-SPAM rules, so your emails get delivered. Real-time monitoring, in-app reporting, and monthly email deliverability reviews give you visibility into inbox performance. Our email marketing experts monitor delivery metrics, identify issues, engage with ISPs on your behalf, and provide recommendations for improved email deliverability. They manage authentication, inbound messages, and list hygiene, while continuously tracking:

Complaint Rates
Spamtrap Hits at Microsoft Domains
Hard and Soft Bounce Rates
Invalid and Open Rates
Domain Delivery Reports
Blacklists and Block Lists