Vertex Communication Group takes pride in building profitable, long-term relationships with today's leading technology companies. These strategic partnerships give our clients and agency partners direct access to innovative turn-key eMarketing solutions proven to increase revenue and grow business.
Multichannel Partnerships & Integrations
| | | |
| --- | --- | --- |
| | | Vertex Communication Group and Mapp gives clients and resellers unparalleled IT advantages, including globally positioned data center pods and triple-redundancy security. |
| | | iPost is the easiest, most flexible and dynamic marketing automation solution for your email and mobile needs. |
| | | Adestra's powerful, easy-to-use platform can be customized, configuring the structure of the system to your business requirements. In-depth reporting gives actionable insights to drive your marketing success. |
| | | The Foundation for Tailored Customer Experiences. Activate real-time data and deliver tailored messages that adapt to changing customer signals. |
| | | Watson Marketing. Engage and understand your customers at scale, wherever they are. |
| | | Simplifying Customer Engagement. Making customer engagement easy gives your business room to grow — and your customers more to love. |
| | | Odyssey is a multichannel cloud communication platform with a unique API for TEXT messaging, E-MAIL, VOICE, PUSH APPS and FAX communications. |
| | | Never send another broken email. Litmus makes it easy to build, test, and monitor every email for the best results. |
| | | Enable your customers to quickly sign up for your email communications via mobile text messaging. |
| | | Increase website conversion rates with real-time remarketing email programs for visitors who abandon their shopping cart. |
| | | Use in-email video to increase engagement and drive e-commerce. |
| | | Seamlessly improve the coordination and productivity of your sales and marketing teams. |
| | | Offer intelligent, personalized email recommendations based on individual shopper behaviors. |
| | | Leverage real-time web site behavior, purchase history and catalog product profiles into your email programs. |
| | | Optimize email delivery rates and protect your online reputation with subscribers and ISPs. |
| | | Smarter Remarketer's suite of data analysis and remarketing applications is built on the company's highly-scalable and flexible multi-tenant SaaS platform. |
| | | Our Givex partnership helps clients build profitable, long-term customer relationships through real-time integrated loyalty programs. |
eMarketing Industry Partnerships & Memberships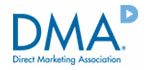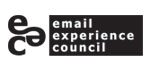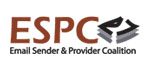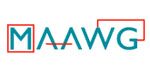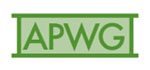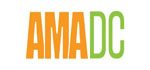 Interested in Partnering with Vertex?
Someone from our team will contact you for further information regarding partnership opportunities.
Full name
Email address
Company
Phone number
Value proposition of your company's product/service
Value proposition of the partnership (How do you see our partnership being of benefit to our mutual clients?)
Interactive Agencies
In addition to technology partnerships, Vertex works closely with the best interactive agencies in the business. Our agency partners resell the Vertex eMarketing Suite because it gives them a powerful competitive advantage—the ability to add value and expand their service offerings using the industry's leading functionality. They choose Vertex because we offer more possibilities for their clients' success. If you're looking for an agency, please contact our sales team.