NEW FEATURES
---
Import Subscribers has been refreshed with a cleaner interface, including simplified import selections, segmentation lookup and the addition of .XLSX as a compatible file format.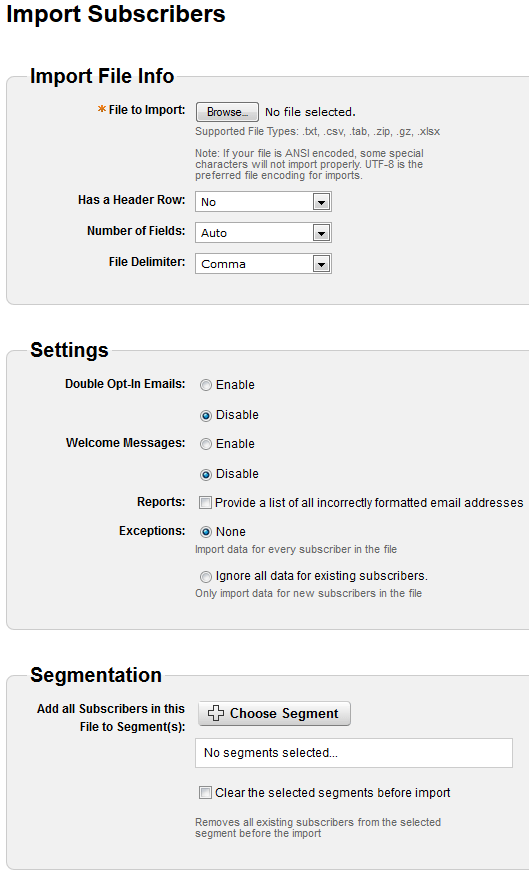 The Sub Accounts Message Approval screen has been updated with a new, cleaner look. Additionally, management of pending and approved messages has been reorganized with new date search and filter capabilities.
The Message Stats Export screen has been refreshed with a more contemporary look.