Form Builder is easy to use. No HTML knowledge is required to build and deploy any number of forms, such as Sign Up, Preference Center, Opt Down and more.
Form Builder is efficient. Simple drag and drop UI makes it a breeze to assemble and manage your forms. Create responsive, localization-friendly forms with an easy-to-use workflow.
Form Builder is fiscally friendly. No IT resources are needed to build, manage, and deploy secure, hosted forms. Form Builder is also directly integrated with your subscriber data, no API or other technical integrations are necessary. All of this combines to make a comprehensive subscriber acquisition and management solution at your fingertips.
Form Builder allows an unlimited number of hosted forms for your email marketing initiatives. Enabling support for as many concurrent brand initiatives and/or marketing channels at one time as you need.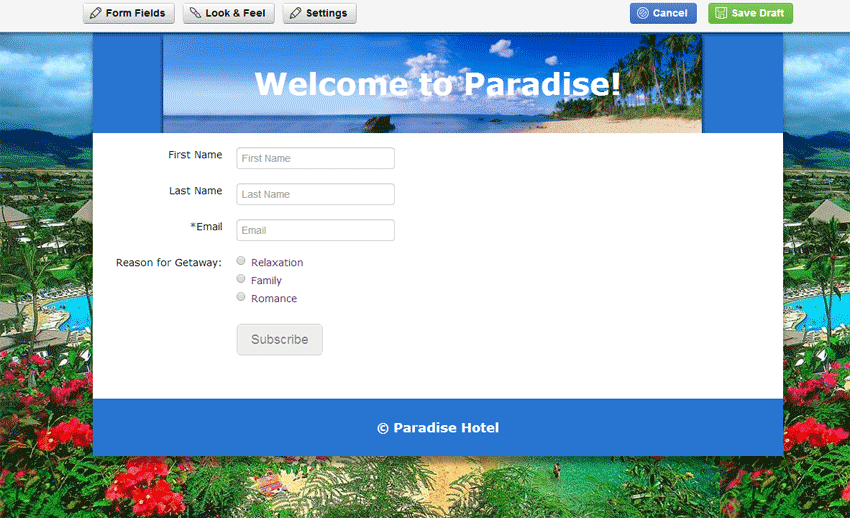 Using the easy drag and drop UI, quickly deploy preference centers, opt out pages, or opt down strategies all integrated with your Paramount subscriber database.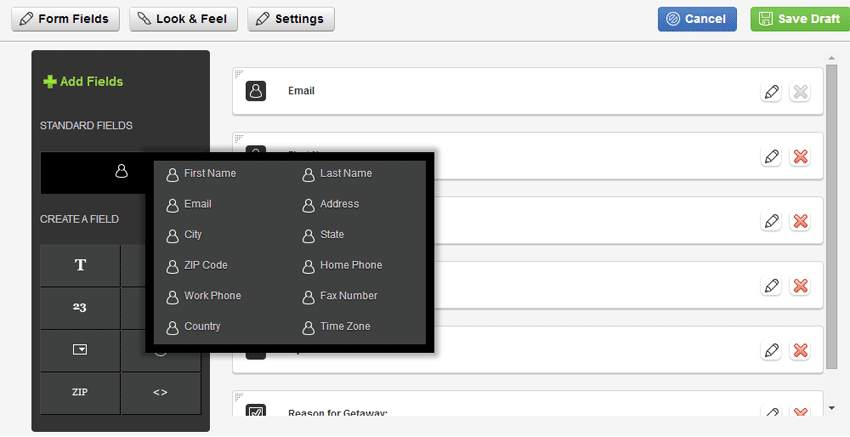 Easily launch new customer acquisition, sweepstakes, contests, or other customer-facing initiatives.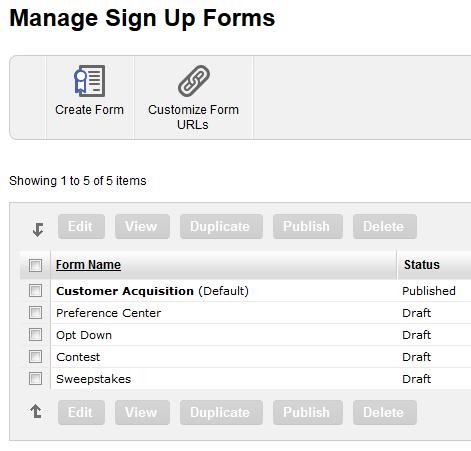 Build and publish forms without technical expertise and bypass your IT team and save internal and external costs. Create mobile friendly responsive sign up forms to extend your program reach natively to a mobile audience.